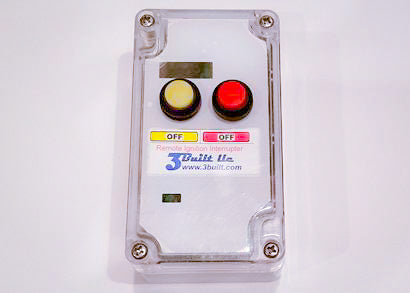 2-Lane Master/Promoter Transmitter (Disable only)
---
SPECIAL ORDER ONLY


(Must qualify for purchase.
Please e-mail
sales@3built.com
and we will invoice you.
)
For use with Monster Trucks and other race vehicles
Used to shut down (disable) our 2-lane products such as our RES12VLAB when they are in Lane specific mode.
Unique coding per promoter, region or race association
Kit can be customized for specific uses. Please contact our

 

Technical Team
100% Designed and Made in the U.S.A.
---
More from this collection
Liquid error (layout/theme line 348): Could not find asset snippets/spurit_uev-theme-snippet.liquid